Reliable information when you need it.
Since 1995, Archidata specializes in the development of web-based property management solutions for the entire building life cycle.

The Archidata Solution is a web-based software for space and BIM management. The platform offers a set of tools for three sectors of activities: assets, buildings and projects. The Archidata Solution is an integrated and visual environment, ideal for the users!
---
There are many types of software that need reliable, accurate, up-to-date data on areas, volumes, equipment and assets. For example, for finance, smart building systems and preventive maintenance. Archidata is able to update these types of software automatically, thus enhancing the interoperability between systems. This also ensures that property owners use the same accurate data across their platforms.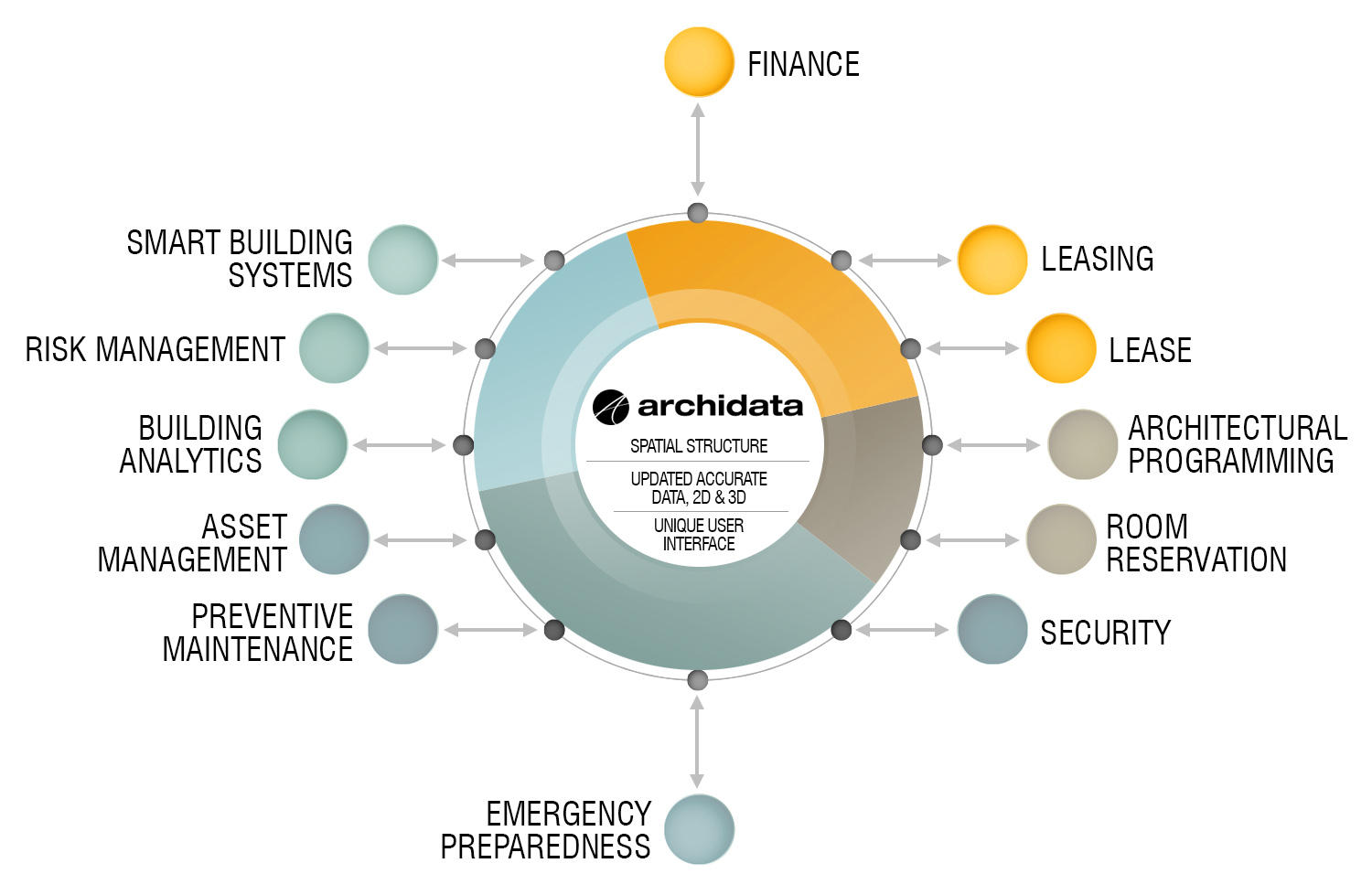 The Archidata Solution is the only certified source of 2D/3D data (spaces and equipment) for the building
Benefits of Archidata Tools
TOOLS
ASSETS
BUILDING
PROJECTS
Portfolio Management
Leasing Management
Index
Public Safety
Archidata World
Building Dashboard
Space Management
Equipment Management
BIM
Building Boxel*
Plan Room
Project Coordination
Document Management
Approval Process
Spec Sheet
BENEFITS
Updated data throughout the life cycle of the building
Organization, visualization, annotation and printing of plans
Better team communication
Faster due diligence process
Central information of source for all professionals
Time saved in planning, tracking and approval of plans
Production of annual reports from certified data
Less AutoCad or REVIT licenses needed
Cost saved on printing and shipping of plans
Less lead time for leasing
Faster plan retrieval
Reduction of delays and errors during the construction phase
More precise square footage calculations
More accurate data is shared with other systems
Fast access to the most recent version of plans
■ Centralized and standardized system with secured and controled access ■ Integrity of shared data ■ Better management and governance practices ■ Better valuation of assets ■ Shorter delays for financial analyses required for real estate transactions ■ Better decision making
* Building Boxel: Imprecise unit of measure consisting of the volume calculated from the distance between two centroids spaced at 1/10 second in D/M/S coordinates and the height between floors.
Best Management Practices
Many organizations use our solution to guarantee the integrity of their data and to promote transparency, part of a sound management. The Archidata Solution promotes collaboration.
Return on Investment — ROI
■ Value optimization of a real estate portfolio
■ Reduction in needs for external professional resources
■ Reduction in operating and management expenses
■ Reduction in construction time and project costs
Building Life Cycle
A global solution that follows the life cycle of a building.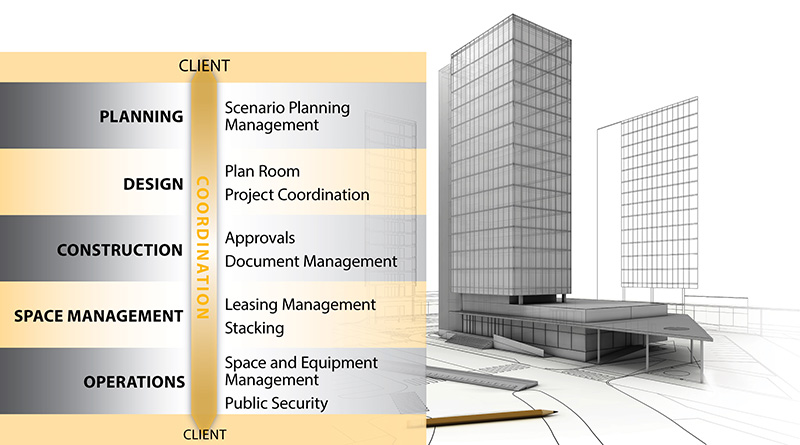 Technology
The Archidata Solution was developed to integrate with existing corporate systems, be it EDM, ERP or IWMS. It is designed to feed reliable data to other management systems.