Archidata can help you convert to BIM
You are interested in digital transformation, but you don't know where to start or are you afraid of the costs?
You want to recover your investment and allow your operations to benefit from BIM models created for the design and construction phases?
You received several Revit models at the end of a project and have no idea what to do with them?
Your BIM project coordinator asks you what your operational needs and you don't know what to answer?
You have two renovation projects with BIM in the same building and you don't know how you can integrate them?
You have a multitude of paper plans, CAD drawings and Revit models and you no longer know where to find the information that interests you?
Archidata is there for you with a turnkey support service for all your BIM-Operations needs!

Archidata can assist you with:
retrieving the information you need from Revit models provided at the end of your projects, regardless of whether operational needs have been included in these models (it's not too late!).
combining information from different sources, regardless of format (Revit, CAD, paper, etc.) in 2D and/or 3D.
accelerating your BIM transformation by creating models from 2D plans and drawings that you already have in hand, at a low cost.
keeping your BIM models up to date even when several projects are taking place at the same time.
creating a BIM-Operations specification / quote to ensure that the Revit models you receive contain information relevant to the entire life cycle of the building.
For more than 25 years, Archidata has supported its clients through technological changes and the transition from paper plans to CAD drawings. Archidata is now ready to support them in their transition to BIM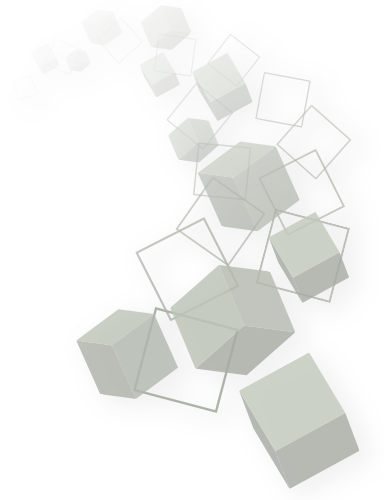 BIM-Operations Services and Archidata Maintenance
Recovery of BIM models
Data transfer service from BIM models to operations and maintenance
Building managers are often unsure of what to do with the Revit models they receive at the end of projects. Given the magnitude of the task, some are tempted to abandon the model and enter data for these projects manually in their building software.
What a pity! You have already invested in the creation of these models, you should extract as much profit as possible
Archidata offers a data analysis service of models for the transformation and export of information to your software.
For your next projects, Archidata can assist you in creating BIM-Operations Specifications in order to set up a long-term process that will save you from having to pay recovery costs during transfer of models (see section BIM-Operations Specifications).
Recovery Services Features
Archidata has developed a series of computer tools which allow it to:
extract data from Revit models from export in IFC format and create the link with the definitions and nomenclature of client spaces and equipment to harmonize them with the rest of the information.
clean and standardize DWG drawings exported from Revit models to use as backgrounds.
create light and easy-to-use 3D models to visualize a building or a site as a whole (see Retro BIM)
Refer to the section Updating BIM-Operations Master Models for the Archidata services to help clients who want to make the leap to BIM.
Return on investment and added value
Save time and money by:
avoiding the risks of errors associated with manual data entry and the long-term consequences that follow.
spatializing all the data transferred to the building software, making it easier to locate problems and communicate between services.
harmonizing new construction data with the rest of the property portfolio.
Generation of BIM models from 2D plans (Retro-BIM)
BIM-Operations model creation service for existing buildings
An important issue for clients is that the vast majority of their portfolio is already built.
The transition to BIM is easier with new construction or major renovations thanks to the creation of a Revit model.
How to benefit from the advantages of BIM for existing buildings?
Renovation projects are often done in small building sections at a time and do not always justify the investment required by BIM if the rest of the building is not already modeled.
Archidata can create a standardized BIM 3D model from available architectural documents (CAD drawings, digitized paper plans, etc.).
This model can also be completed with point clouds of 3D laser methods for the sectors requiring a greater level of detail than that given by the drawing outline, when the benefits are clearly identified.
For more information on Archidata's BIM models, see the section Benefits of Archidata's BIM Models - Operations section.
Characteristics of Archidata's BIM-Operations models
Only contain information useful for operations
Can be viewed online, without software or plug-in and on any type of device (desktop or laptop, tablet, smartphone)
Can be integrated into an update stream of redevelopment and renovation projects to prevent information from quickly becoming obsolete (and investment is lost!).
Return on investment and added value
Save time and money by:
avoiding the costs of creating Revit models or point clouds to create models of what is already built
avoiding the costs of purchasing software, computers and training for consulting models
saving the time of creating future design models and offering the basic canvas to designers during renovation projects
generating a spatialized database of your equipment and your spaces which can feed and update the data of other building software
killing two birds with one stone: the implementation work also feeds the Archidata Solution spatialized database (web solution for the management of real estate portfolios)
Continuous updating of BIM-Operations master models
Service for centralizing information on models produced
The problem of updating models is not an easy task! Archidata offers a service for continuously updating a BIM-Operations master model at the end of each project.
Archidata's approach allows an update even if:
several projects take place at the same time in a building with different professionals and entrepreneurs.
not all small redevelopment projects and small internal renovations are carried out in BIM.
a construction project is divided into phases
a single construction project can generate dozens or even hundreds of Revit models that can hardly be updated for each subsequent small redevelopment project.
Archidata's BIM-Operations master models also make BIM accessible to building management teams:
They are light and can be quickly opened for consultation without requiring high-performance and expensive equipment.
They can be viewed online or with free software that does not require specialized training.
They do not contain details on materials, geometry of equipment and architectural structures which are useless for daily operations; instead a link to the archived Revit models and the technical documentation allows the consultation of this data if necessary.
Return on investment and added value
Save time and money by
avoiding technical training, purchasing powerful software and computers for all operations and planning employees
saving the time creating models in the contect of projects
facilitating the management of simultaneous projects
allowing the use by professionals and entrepreneurs with varying level of BIM technological maturity
avoiding the risks of errors associated with manual data entry in operating software and the long-term consequences that result
speeding up commissioning at the end of projects and allowing virtual commissioning in previous phases
BIM-Operations quote (specifications)
Quote preparation service to integrate operational needs into design models
Archidata is one of the few companies to have developed expertise in supporting its clients and taking an interest in the benefits that operations can derive during construction or renovation projects in BIM.
The quote preparation service to integrate operational needs into design models allows you to make the most of the benefits that BIM can bring to building management - and to make your initial investment profitable throughout the building life cycle !
Archidata's expertise is based on 25 years of experience in bridging projects and property management. Archidata is aware of the pitfalls that external project teams can easily fall into due to a lack of familiarity with the specific needs of property management. To avoid problems when receiving models, Archidata assists its clients in the preparation of a BIM quote which will help external project teams to integrate their needs.
Service features
Archidata supports you in the preparation of quotes, in the establishment of internal processes to integrate this new technology and in coordinating with professionals and entrepreneurs.
The key stages of this support are:
Identifying the data essential to operating software and its format.
Determining the format and method with which documents and data must be provided by professionals and entrepreneurs according to the technological maturity of the stakeholders, both internally and externally.
Creating a workflow including meetings as well as effective communication channels between external and internal teams to ensure that the needs of operations are well understood.
Integrating compliance steps into projects to ensure that information is correctly modeled as early as possible in the process.
Human factor is at the center of Archidata's approach, thus facilitating the integration of this new technology, both internally and externally.
Return on investment and added value
Save time and money by:
accelerating the commissioning at the end of projects and allowing virtual commissioning in the previous phases.
making profitable the sums invested at the design and construction phases of the project
maximizing the quantity and quality of BIM-Operations data collected at the end of projects
avoiding the risk of errors associated with manual data entry by automatically feeding building software with data extracted from the model
spatializing all the data supplied to building software and facilitating the location of problems and communication between services
Advantages of Archidata's BIM-Operations models
Archidata has developed a unique expertise: creating standardized 3D BIM models from any format of architectural document available: CAD drawings, digitized paper plans, Revit files etc.
Archidata's BIM models contain only the information necessary for operations and are therefore easy to consult. Here are the advantages:
Ordinary desktops, laptops or tablets are powerful enough to consult them
No specialized expertise is required to consult and manipulate them
All the buildings on a site or on a campus can be included in the same model for an overview.
Archidata's BIM models are coded in a standardized OpenBIM IFC format compatible with the most common paid or free software (Revit, ArchiCAD). They can be viewed in different formats:
OpenBIM IFC compatible with free viewers such as Solibri (https://www.solibri.com/), XBIM (https://docs.xbim.net/) and eveBIM (https://logiciel.cstb.fr/bim -and-digital-model / evebim-v2 /).
Cesium, viewable online without a program or plug-in, on the Archidata World platform.
Mockups can be integrated into an update workflow for redevelopment and renovation projects to prevent information from quickly becoming obsolete (and lost investment!).
They can be updated from information extracted from CAD drawings or Revit models (for more information on updating, refer to the section Updating BIM-Operations master models).
They can serve as a reference canvas for Revit design mockups for future projects.
They can be linked to existing property management software so that modified equipment data can be transferred to them.
Return on investment and added value
Save time and money by:
accelerating interventions by connecting spatialized BIM databases with property management software.
facilitating modle consultation by the planning, operations and maintenance teams of the building.
reducing the cost of purchasing computer equipment and training associated with the transition to BIM.
accelerating the acceptance of this new technology by employees with easy-to-use and consultative tools.
Why should you use BIM models for property management?

BIM was created for design and construction, but the models that are produced have great potential for property management by making it possible to:
speed up commissioning and avoid loss of information at the end of projects
improve the efficiency of building operations
facilitate planning of future redevelopment and renovation projects
improve the performance of buildings throughout their life cycle
create a digital twin of your building
You can therefore recover your initial investment at the design phase and benefit from it throughout the building's life cycle!
For more information, see: https://www.archidata.com/en/bim.aspx
Why is the model's data in the model so precious?
BIM models are more than 3D representations of your building, they are also spatialized databases!
By matching BIM to operational needs, information on rooms and equipment can be transferred to your property management software. You will have, for the first time:
the standardized of information between software
a real and precise location of equipment
the absence of errors related to manual entry in software
Adapting BIM models to operational needs can have a significant impact on employee profitability by eliminating departmental work silos, facilitating communication, accelerating the transfer of knowledge to new employees and speeding up the deployment of a new building, etc.
Archidata Partners in the BIM-Operations approach
To ensure that the proposed technologies and procedures are always in line with the needs and realities of the market, Archidata operates in partnership with:
the Scientific and Technical Center for Building (CSTB), a French public establishment whose mission is to guarantee the quality and safety of buildings and to develop and share decisive scientific and technical knowledge. http://www.cstb.fr/fr/
Groupe Schéma, a subsidiary of GLT +, a company specializing in BIM coordination from operational planning (http://www.groupeschema.com/)
Archidata is also working with two French SMEs on the development of protocols and platforms to connect building software to BIM:
ARC Informatique, developer of PcVueSolutions, a software platform that collects data from building equipment and sensors in real time for operation and maintenance (https://www.pcvuesolutions.com/)
Algo'Tech, software solutions which allow visualization of fluid networks and management of technical documentation and operator intervention workflows (https://www.algotech-informatique.com/)
The objective of these partnerships is to speed up the implementation of software at the end of projects, automate the updating of data in each software and exchange information, data and documents in real time.